Hardwood Flooring in Humble, TX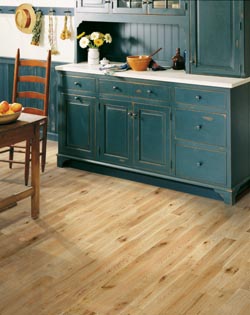 If you've always imagined hardwood floors in your house, then our flooring team is here to make it happen. Our showroom is stocked with thousands of flooring options with all of the popular styles available in the store. It is always our goal to find the right style for every customer that walks through our doors. For many, hardwood flooring is the right option.
Let us help you search our showroom until you find the right look for your space. Our job is to find you a floor from leading brands that fits your demands, price range, and style preferences. Schedule an appointment or come to our showroom for new hardwood flooring today. Make us your first, and only stop, in your search for new flooring.
Long-Lasting & Versatile Engineered Hardwood
Not only do we feature unique hardwood floors, we also expert knowledge about all types of flooring. Our flooring consultants provide personalized services to help you find a wonderful floor for your room. We can assist you in navigating the showroom, or you may search our showroom without our assistance. Because our store regularly holds specials and sales, we can also direct you to flooring that is currently featured. Our sales team determines your needs and helps you find the right engineered hardwood. Some of the reasons clients are drawn to this high-end flooring style include:
Durability in High-Traffic Areas
Long-Lasting Beauty
Stain and Spill Resistance
Added Value to Your Home
Humidity Resistance
Strong Construction
Variety in Style and Material Options
Ease of Installation that Looks Seamless from Room to Room
Improved Aesthetic in Your Home
Strength and Stability
The Potential to Last for Decades
The Authentic Look of Hand-Scraped Hardwood
Add to the unique look of your home by giving it an upgrade with hand-scraped hardwood. This option features the authentic imperfections you would have if the hardwood was made the old-fashioned way. The knots in wood, the natural grain patterns on the planks, and the color are all enhanced by the way hand-scraped hardwood is made into flooring for your home. When you want a touch of elegance that feels authentic, hand-scraped is the right hardwood option for you.
Edges and Textures to Meet Your Preferences
Hardwood flooring does not have to look like traditional wood floors – similar to what you would typically see in homes. Whether you want to pull deep red colors into your space or a light beachy feel into your oasis, the right edges and textures can make all of the difference. We sell both prefinished and unfinished flooring in planks that are a full range of widths.
Name-Brand Hardwood Floors
Our floors are built for specific room measurements and design preferences. You can depend on our store to provide you with outstanding solid hardwood choices that work with any room size or style idea such as Victorian or eclectic. We are regularly expanding our selection based on changing preferences of our customer-base. We offer our top discount hardwood floors from the following brands:
Harwood Flooring Installation Guaranteed by Our Experts
Purchase new floors from our store and follow through on your investment with hardwood flooring installation. Our company employs a number of professionals that are qualified to install hardwood floors carefully and safely. We take precautions to make sure your space is always clean while we are adding your new floors. It is always our goal to make sure your floors are properly installed both quickly and efficiently.
We are so confident in our services that we provide a standard-setting guarantee. Any installation-related issues with your floors will be handled at no cost to you, for the lifetime of your hardwood flooring. Expect quality work from us, whether you first walk into our showroom to the installation of your final plank of hardwood flooring.
In-Home Consultation to Discuss Your Hardwood Floors
Take the first step in getting new hardwood floors by scheduling a free in-home consultation with our experts. We come to your home or office and see the space for ourselves. Seeing the actual layout of your space and determining the right option for you is what our experts excel in. We consider several factors about your home including your décor preferences, the natural lighting of the space, and the color of your existing furniture. Make a purchase with confidence once you see our hardwood floor samples in your space.

Contact us today to schedule a free in-home consultation or swing by our store for new hardwood flooring today. We are proud to serve clients from the communities of Humble, Kingwood, The Woodlands, Houston, and Huffman, Texas as well as the surrounding communities.