Shop Our Luxury Vinyl Flooring in Humble, TX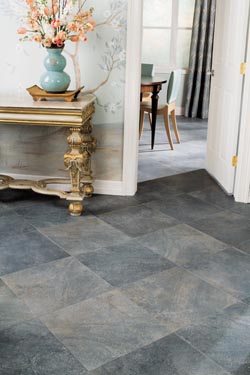 At Marshburn's Flooring America, we believe in the importance of quality surfaces. No matter your style and vision, you deserve to see it through with the best that modern manufacturing can offer. That's why we carry leading brands in luxury vinyl flooring in Humble, TX. With this unique material, our customers can bring new style and versatile value to any space--all without breaking the bank.
With a focus on accessibility and long-term worth, our premium vinyl options redefine that traditional view on luxury. We center one thing above all when curating our selection: the experience that a given product will provide for our buyers. Because of this concern with the tangible quality of your use, we are the name we can trust when you want floors that hold up under real-world pressure.

Offering Distinct Advantages
Our commitment to your satisfaction extends to everything in our inventory, but there are some benefits that only vinyl can offer. As a resilient flooring material, it's designed to have a little more give than more rigid alternatives. Far from compromising its performance, this characteristic allows it to remain flexible and avoid brittleness and breakage associated with many hard surfaces.
In other words, vinyl is the right choice if you need floors that can deal with heavy traffic and potential wear. Beyond that, our materials deliver a range of additional advantages, including:
Easy Installation
Heating & Cooling Benefits
Improved Acoustics
Innovative Adaptability

Putting Your Design into Practice
How does adaptability translate to a better home experience? Our luxury vinyl tile and planks allow you to outfit your space with the classic appeal of hardwood and stone while avoiding their potential drawbacks. From streamlined, manageable maintenance to a less prohibitive price point, vinyl embodies the ease of contemporary synthetics and the authenticity of nature-made materials.
Our products take advantage of advanced texturing and embossing methods to create a photorealistic look that's sure to captivate any eyes that enter your redesigned room. Down to the feeling underfoot, we strive to provide floors that are nearly identical to the genuine article--except, of course, for their cost in time and money.

The Store that Does More
As hard as we work to source and supply the best in modern materials, our mission doesn't end on a shelf. We believe in proactively assisting our customers, whether one of our team members is explaining the advantages of a particular brand or explaining to process of luxury vinyl tile installation. We'll even help you explore additional options if you're unsure about vinyl, such as our comfortable carpet. No matter you need, get it satisfied at our showroom.

Contact us now and find out more about how you can apply vinyl to achieve your design vision. We proudly serve Humble, Kinwood, The Woodlands, Houston, and Huffman, TX, as well as the surrounding areas.