Your Premier Source for Luxury Vinyl Planks in Humble, TX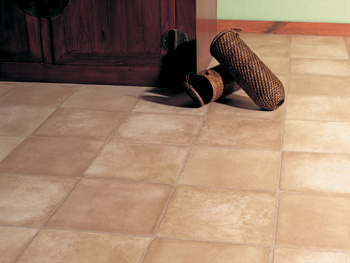 When it's time to renew your interior design, Marshburn's Flooring America is the name to turn to. We're a leading provider of luxury vinyl planks in Humble, TX. At our expansive showroom, we give homeowners the power to take their home remodeling projects in bold and exciting new directions. Browse our diverse array of premium flooring options and you'll see that your remodeling options are virtually limitless.
The Benefits of Choosing a Luxury Vinyl Plank Floor
Modern manufacturing advances have made it easy for homeowners to enjoy a beautiful, sturdy flooring material in their spaces. Luxury vinyl plank flooring, otherwise knowns as LVP, is a popular choice on today's market. These unique materials balance form and function because they offer a familiar, coveted look while remaining tough and resilient. Choosing an LVP floor for your remodeling project offers numerous benefits, including:
Excellent Appeal: Luxury vinyl planks bring the natural beauty of genuine hardwood to any room you choose. Explicitly crafted to emulate the instantly recognizable appearance and texture of natural hardwood, our LVP selections are an excellent choice for moisture-prone spaces like the basement, bathroom, or kitchen. Now, you have an opportunity to fit an unconventional space with the coveted look of cherry, pine, or other wood species.
Incredible Durability: Floors experience a great deal of wear and tear throughout their lifetime. With our luxury vinyl planks, you can improve the strength of your interior for the long run. Made from resilient vinyl, an LVP floor easily resists the impact of regular foot traffic, scrapes, and scratches.
Minimal Maintenance: Due to its unique composition, luxury vinyl plank flooring easily resists water, as well as warping due to temperature and humidity changes. With its notable resistance to dirt, dust, and spills, you'll find that one of these quality selections is easy to clean and maintain. This means you'll spend less time cleaning your new investment and more time doing what matters most to you.
Offering Luxury Vinyl Plank Floor Installation
Since vinyl plank flooring can be laid nearly anywhere in the home, the installation process is relatively simple. At your request, our skilled team members will place your new floor covering perfectly. Whether you are re-flooring a single space or conducting a total home makeover, you have our support. We work quickly and carefully, making your home look its best. Rest assured that when you trust our capable specialists for your installation, you'll come away with a flooring solution that you'll be proud of year after year.

Contact our showroom to learn more about our impressive selection of luxury vinyl planks. We proudly serve homeowners in Humble, Kinwood, The Woodlands, Houston, Huffman, Texas, and the surrounding areas.