Our Complete Collection of Wood Look Tile in Humble, TX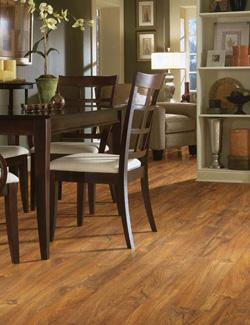 If you've considered natural hardwood floors before, but found that the upkeep or climate requirements weren't right for you, there's a better way to get the look you want. At Marshburn's Flooring America, we offer our wood look tile in Humble, TX, for customers who desire a solid mix of beauty and durability. Able to emulate one of the industry's most coveted materials, it also provides all the benefits of clean, efficient tile.
What are those benefits, exactly? When you shop with us, you'll get products that can enhance:
Design Freedom-- Since tile surfaces are manufactured and don't have to be sourced from natural sites, you can enjoy a wide range of styles and colors to suit any preference.
Easy Maintenance-- Where real hardwood requires continuous upkeep to stay strong over the years, our tile offers convenient cleaning and minimal effort to remain as pristine as the day you bought it.
Multiple Materials-- An authentic wood look can come from both porcelain and ceramic wood tile. Each option has distinct advantages of its own, and you can find them both in our spacious showroom.

Choosing Your Ideal Option
You deserve to feel empowered when you shop for flooring. Our team is here to help you make informed, confident decisions about the products that can refresh your home's style. To that end, we provide in-depth information about each and every floor covering in our inventory at your convenience.
For a quick overview of the two main categories for wood-emulating tile, it's important to keep your project's focus in mind and consider how each measures up in terms of meeting your goals for the finished space. For example:
Wood plank porcelain tile offers enhanced durability and water resistance, as well as rich, full color that is present throughout the product, allowing it to withstand small chips or scratches without much fuss.
Ceramic tile, on the other hand, is easy to cut. This quality makes it ideal for complex spaces that need superior adaptability. In addition, it tends to cost a little less, lending itself well to projects of a larger scale.

Full Flooring Support
At Marshburn's Flooring America, we pride ourselves on our ability to effectively meet each customer's needs. Whether you're sold on ceramic or porcelain wood tile already or want to explore additional options that offer a similar naturalistic look, such as our luxury vinyl, we deliver all the assistance you need to make your project a success.


Contact us today to speak with one of our knowledgeable team members about our wood look options. We proudly serve Humble, Kingwood, The Woodlands, Houston, and Huffman, TX, as well as the surrounding areas.